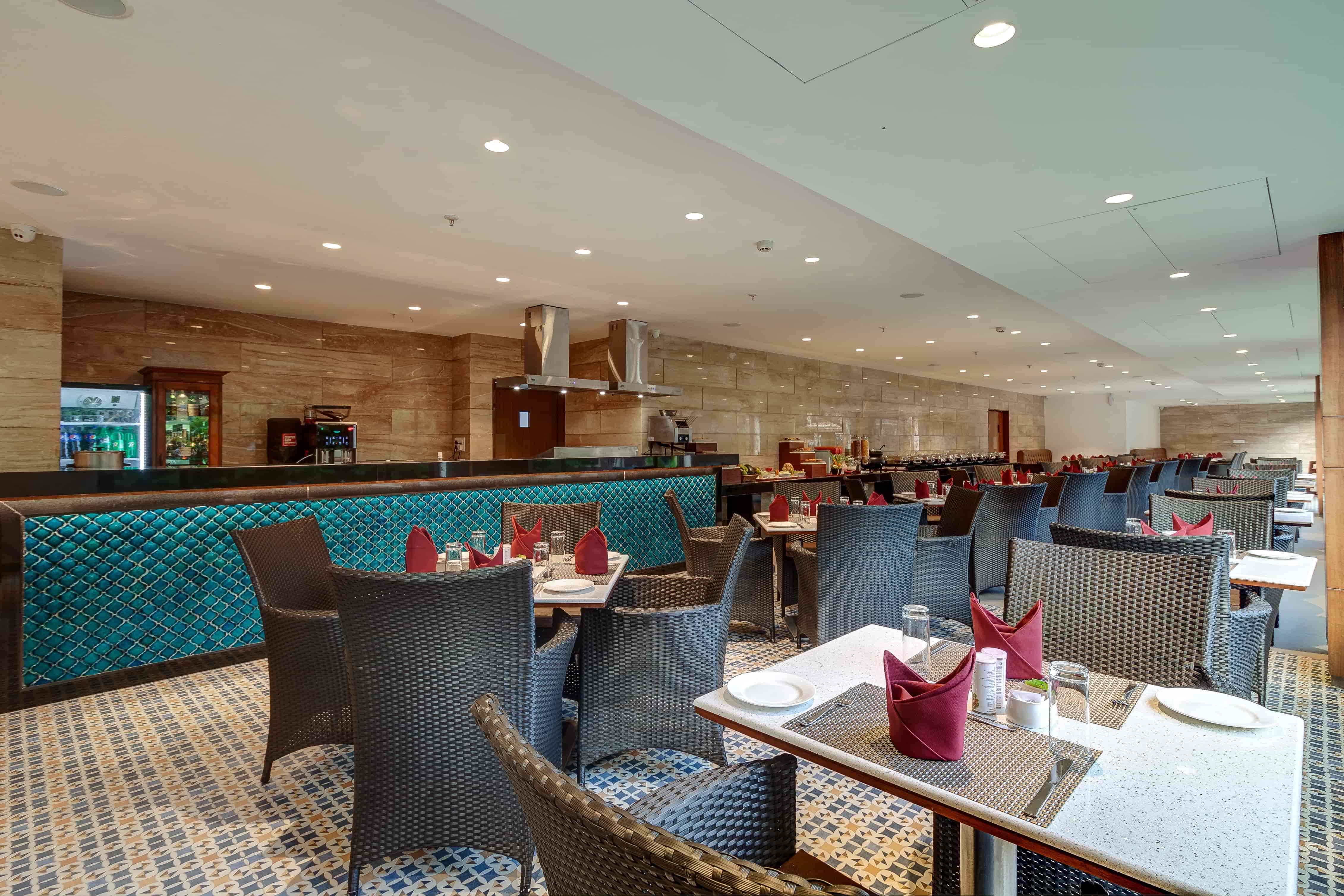 Neptunes Harvest
Wrapped in natural surroundings, unwind and satiate your gastronomic needs at Seashell Suites and Villas Goa's Neptunes Harvest, with our delicious blend of Veg & Non-veg Indian, Goan, Continental, and Chinese preparations.
– Breakfast buffet from 8 am to 11 am
– Lunch, 1 pm to 3 pm, daily
– Dinner, 7.30 pm to 11 pm, daily
– Fantastic offers on beverages
– 24-hour in-room dining with a limited snack menu from 11 pm to 7 am
To give you a better experience, we have fantastic offers on beverages, which can be served to you at the poolside as well. If you want to try something off the menu, our creative team is more than happy to create a dish that will tantalize your taste buds and leave you wanting more!